World Hunger Day was founded by The Hunger Project in 2011 to call attention to the global food crisis.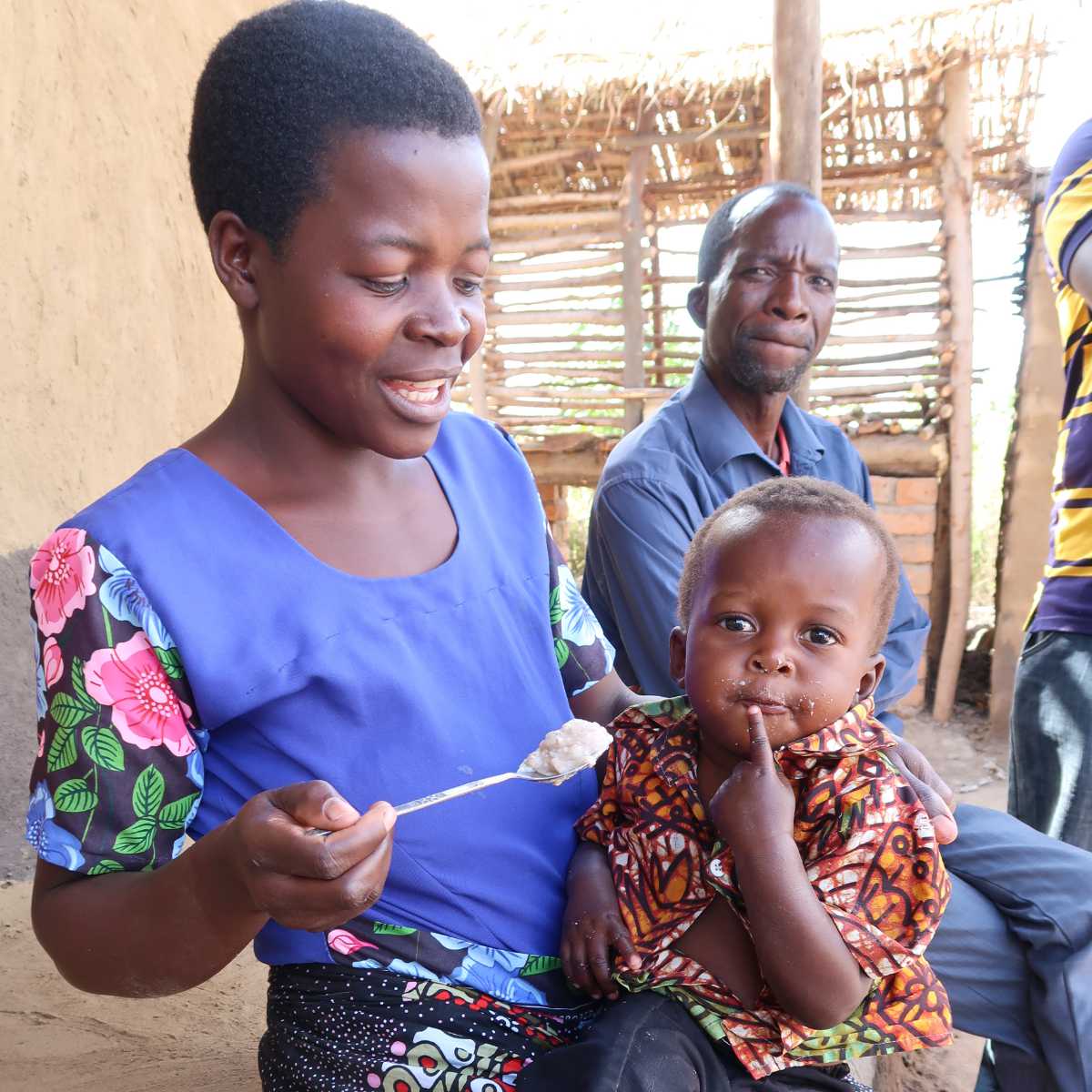 We believe people living in hunger are not the problem.
They are at the heart of a sustainable solution that lasts.
All our data, gathered over four decades, points to the same thing: supporting people faced with hunger to build their own solutions is critical. By empowering communities facing hunger, we can end world hunger. For good.
We don't see a billion mouths to feed, we see a billion human beings who are aspiring change makers, entrepreneurs and innovators. No handouts, only a hand extended in partnership.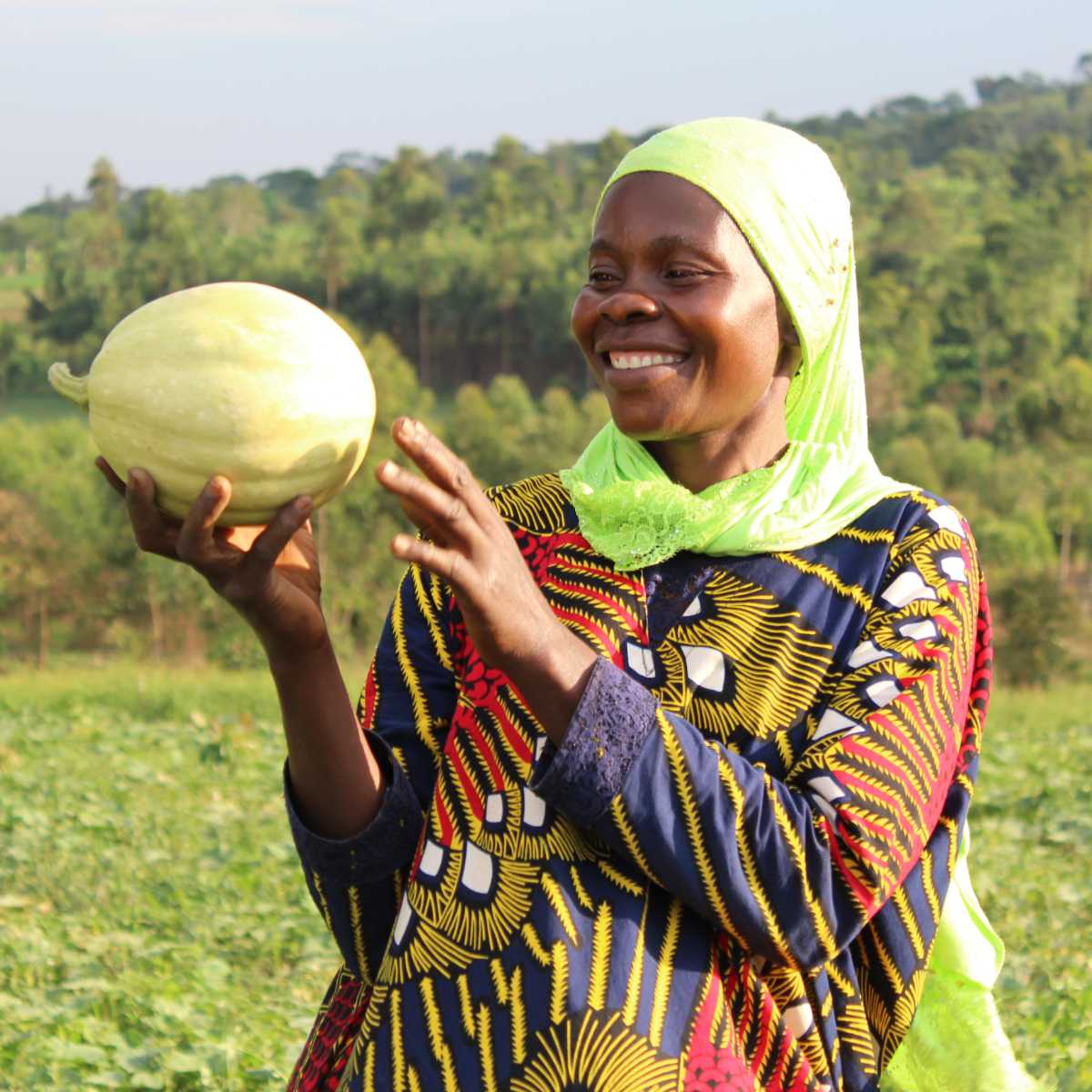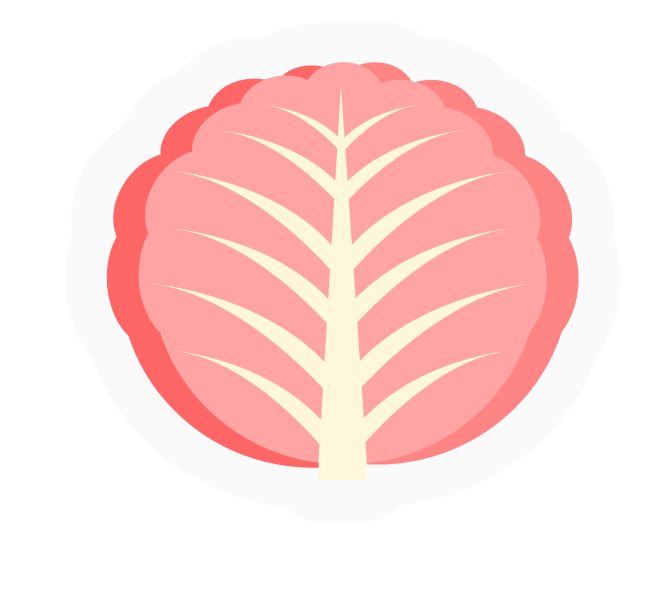 Ending hunger is possible.
Our generation has the power to end it once and for all.
Our programmes have clear, tangible goals to end hunger sustainably by 2030. These solutions take time to build, but our data shows they work. And last.
In 2022, we reached nearly 12 million people globally, enabling them to take charge of their own solutions, and make them last for their communities.
This is what sustainability truly means.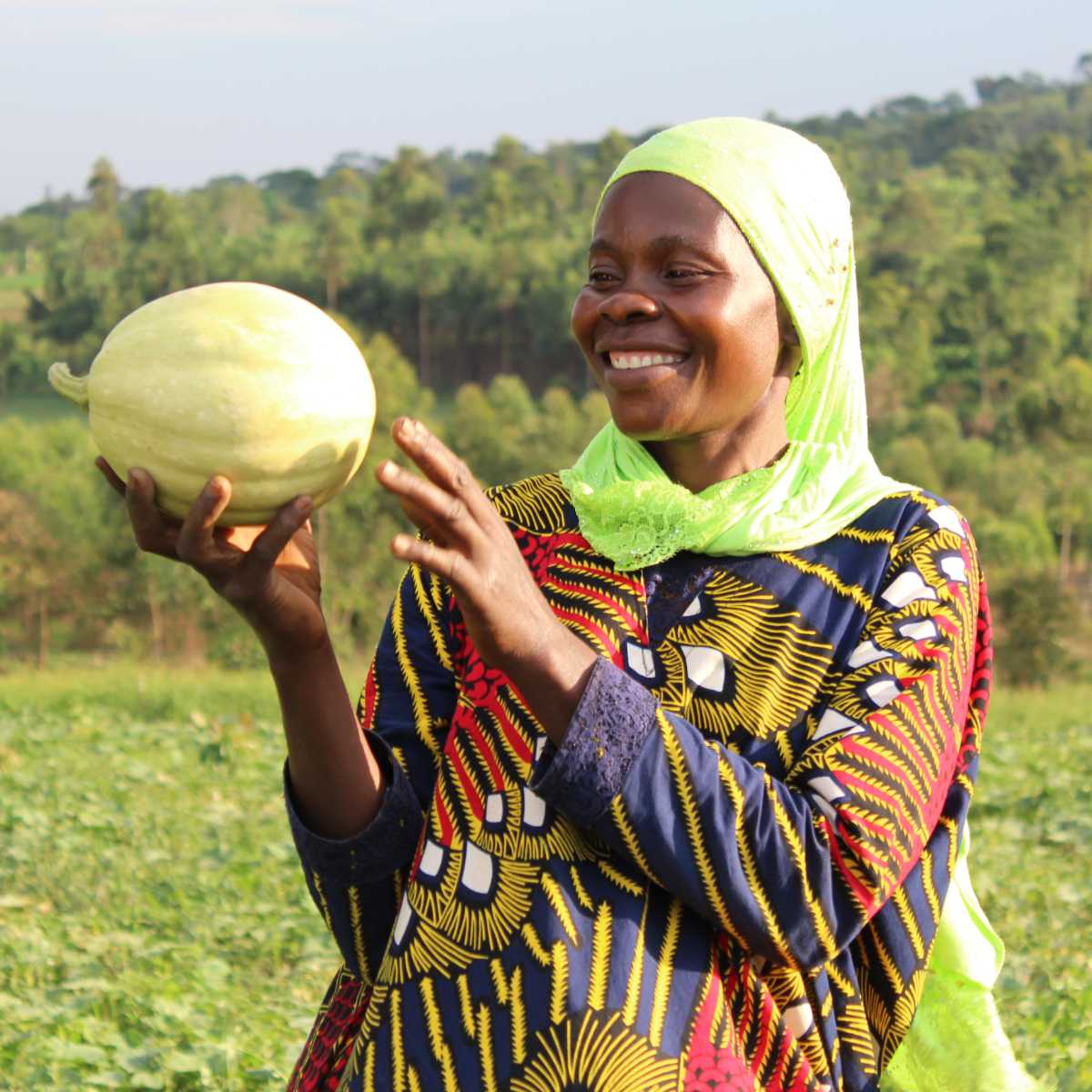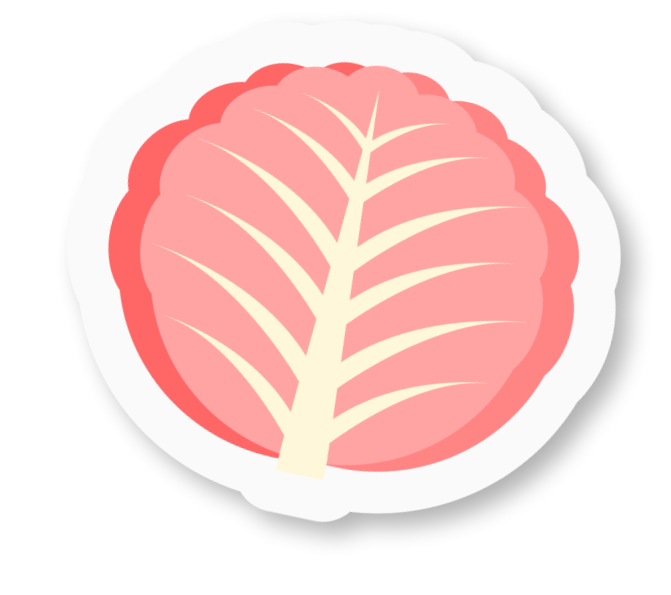 What we do.
We boost maternal health, end child marriages and nurture girls' education. We work with local governments and support smallholder farmers on climate resilience and reforestation.
Here's just a few examples of our vital work in action.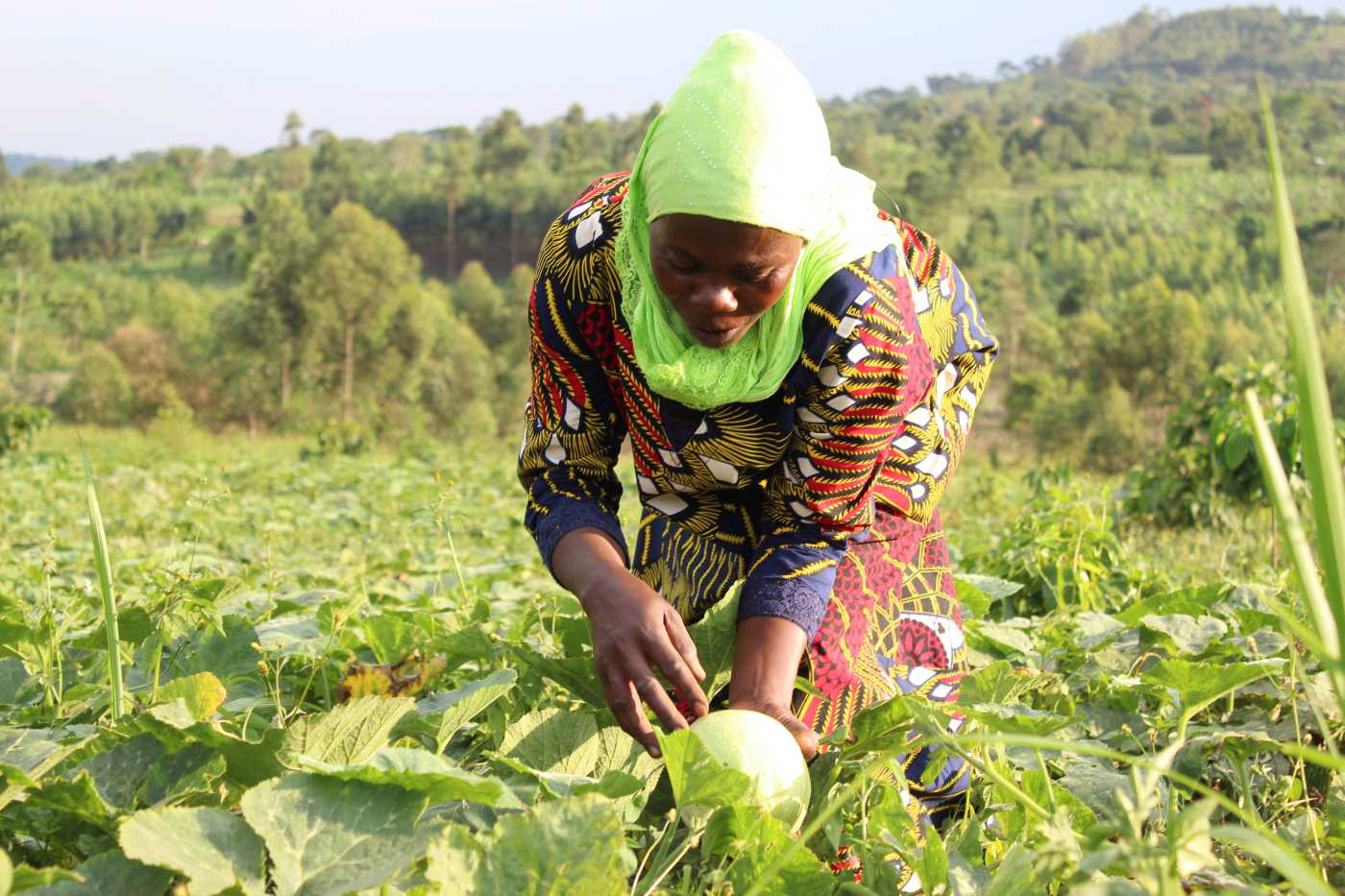 Faridah, Mpigi Epicenter, Uganda 2022
We promote sustainable farming practices.
In Uganda, we train farmers to adopt eco-friendly farming methods to enhance agricultural productivity and lead sustainable livelihoods. Across Africa, community members create community farms, where they learn regenerative agriculture practices such as composting, intercropping, and drip irrigation to promote biodiversity, improve crop yields, restore soil fertility, and make the best use of scarce resources. In addition, community partners receive training on food processing to reduce food waste.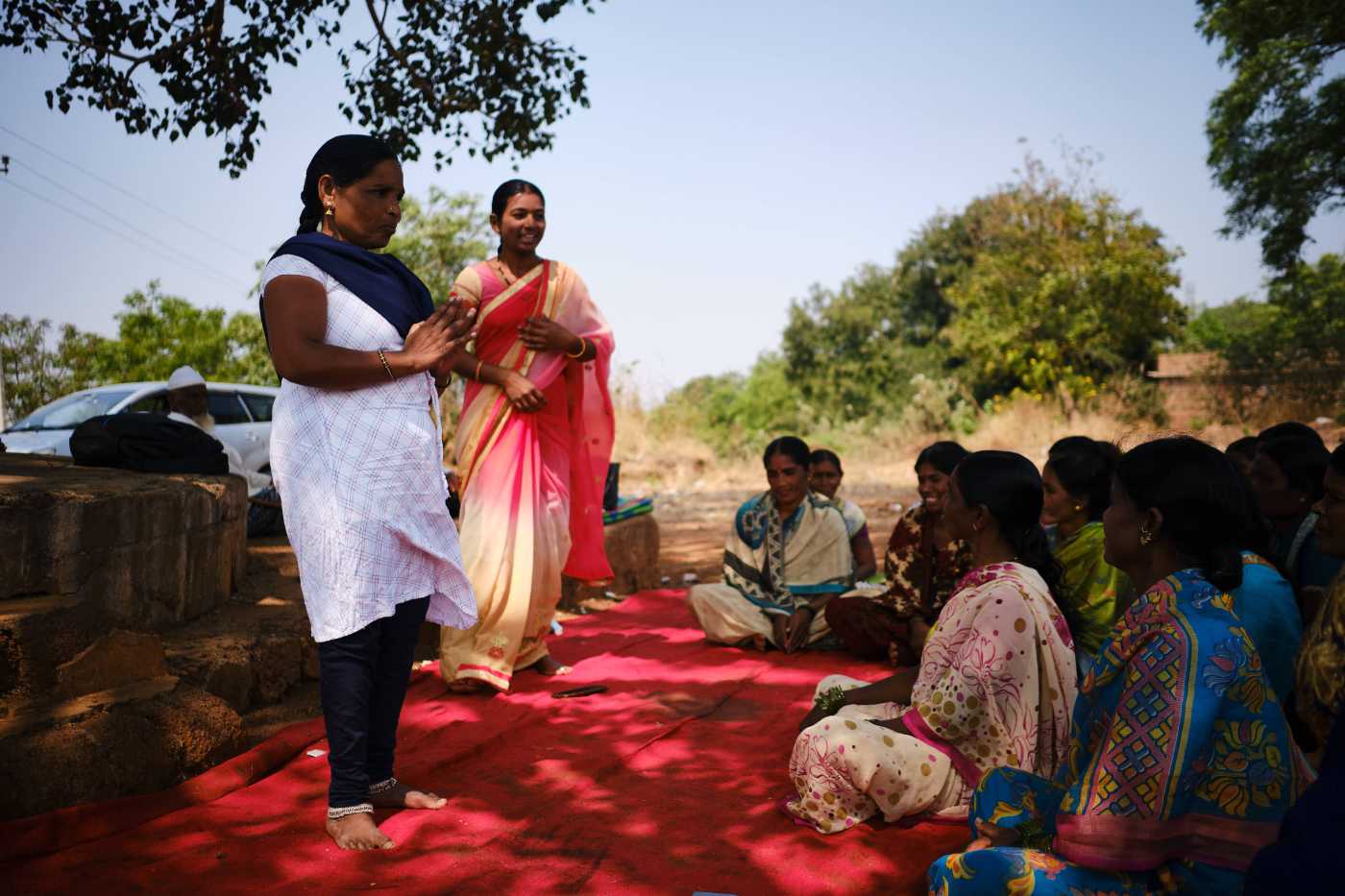 Lokamma, Women Elected Representative, working with women in her district, India 2021
We build capacity to adapt to climate change.
In India, we hold workshops that build capacity for individuals to exercise leadership, take steps to reduce their vulnerability and formulate strategies to mitigate climate change risks. At the regional and national level, we advocate for the conservation of natural resources, the mitigation of the harmful effects of extractive industries, and the recovery and promotion of traditional knowledge and technology that is highly adaptable to changing climate conditions.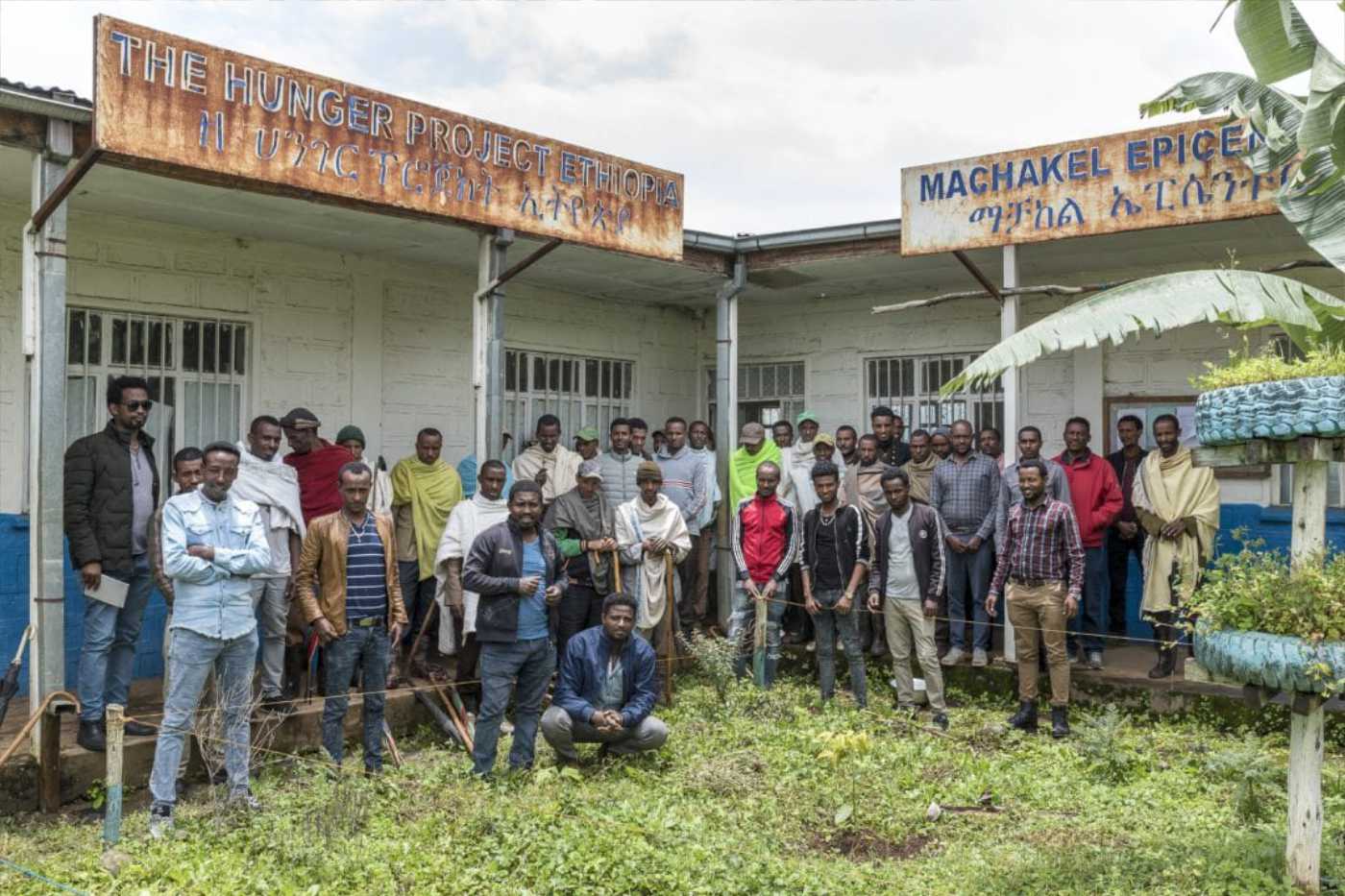 Community workshop in Ethiopia, 2019 ©Johannes-Odé
We facilitate reforestation & tree planting campaigns.
Throughout our Programme Countries, we establish tree nurseries, which can reforest communities, control soil erosion, and become entrepreneurial village businesses that supply families with fruit trees that not only capture carbon, but also provide nutrition and income. In Ethiopia, we are addressing environmental degradation through a community-led forest restoration and land rehabilitation program to improve the livelihoods of local communities.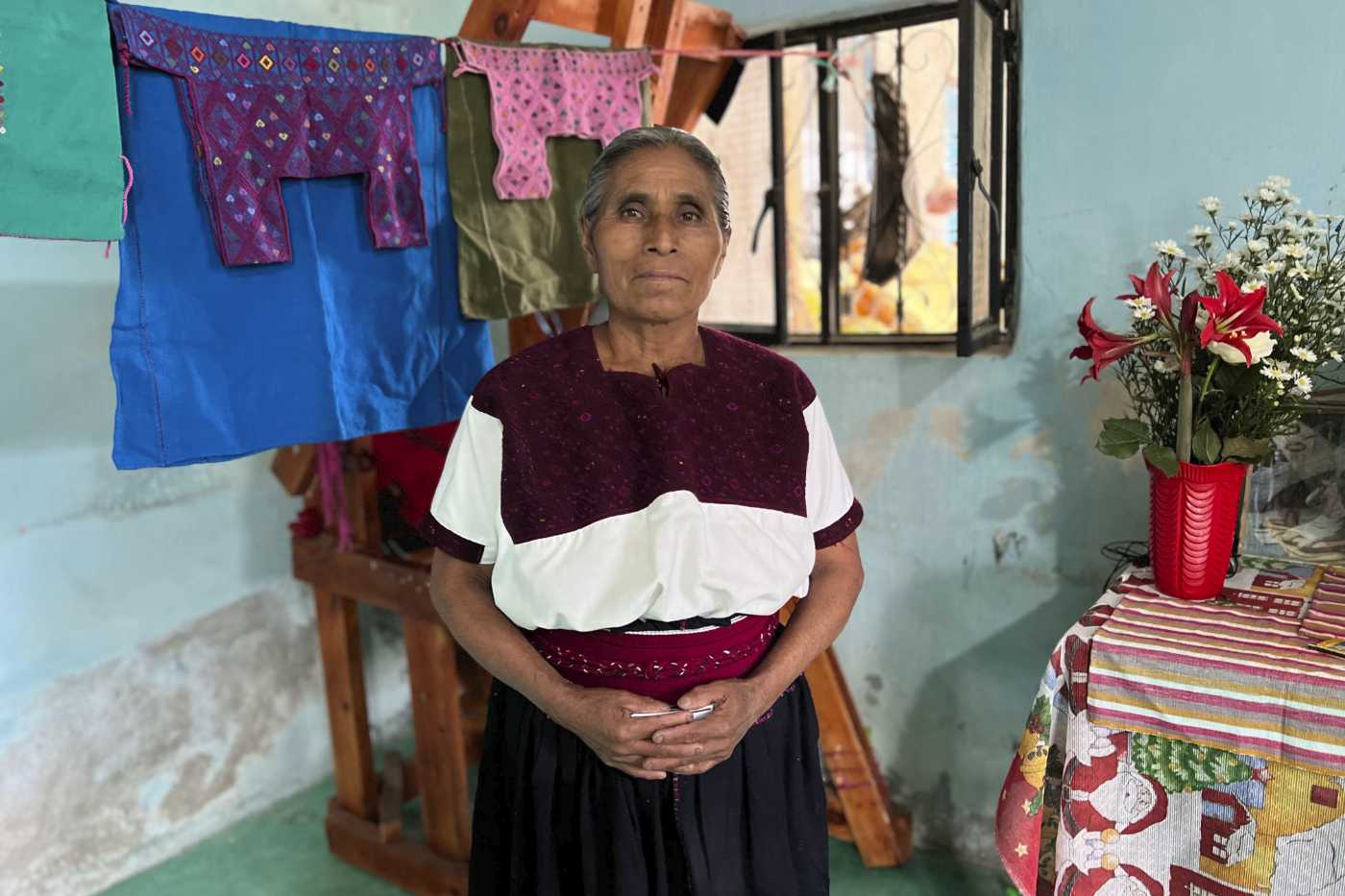 We empower women leaders.
In Mexico, indigenous women leaders are confronting climate change head on by installing eco stoves to reduce deforestation and improve air quality. By doing this, they have made it possible for women and girls to enrol in school and take leadership roles in their communities instead of spending hours gathering firewood.
The Hunger Project is powered by many committed volunteers, but has small marketing budgets. We need people power to get our campaigns seen. Please help us spread the word!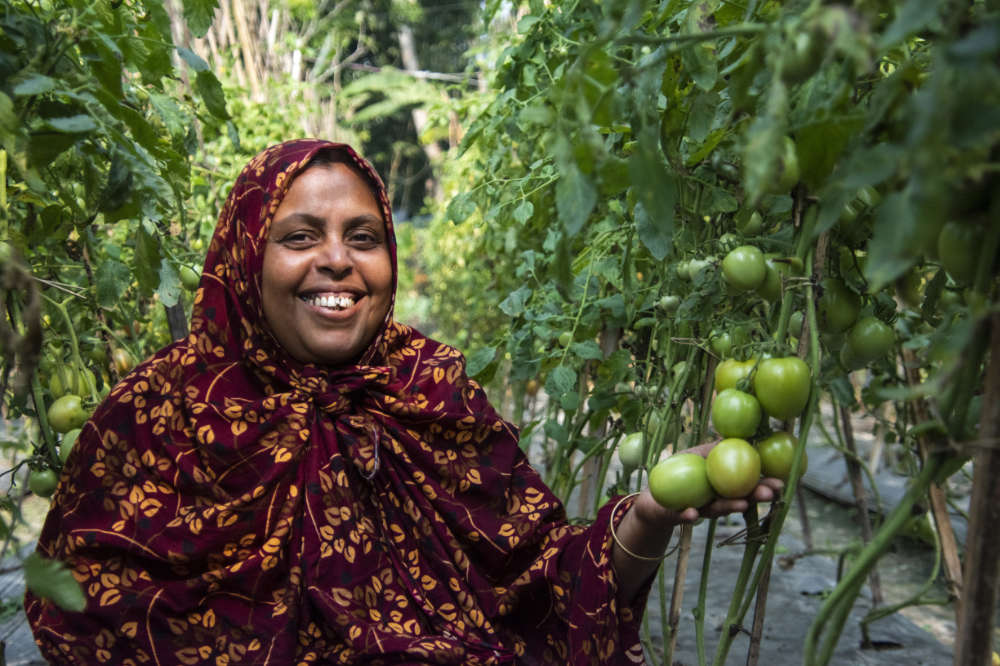 Give now
Be part of the solution by making a donation to The Hunger Project in your country.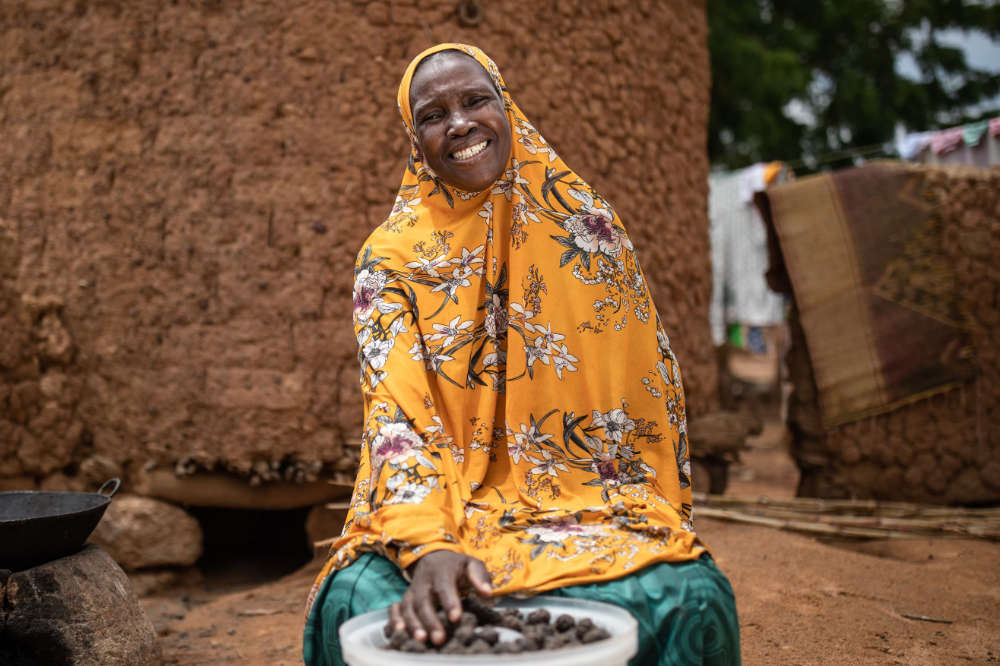 Get involved
Download our templates for social posts, posters, email signatures and get involved today.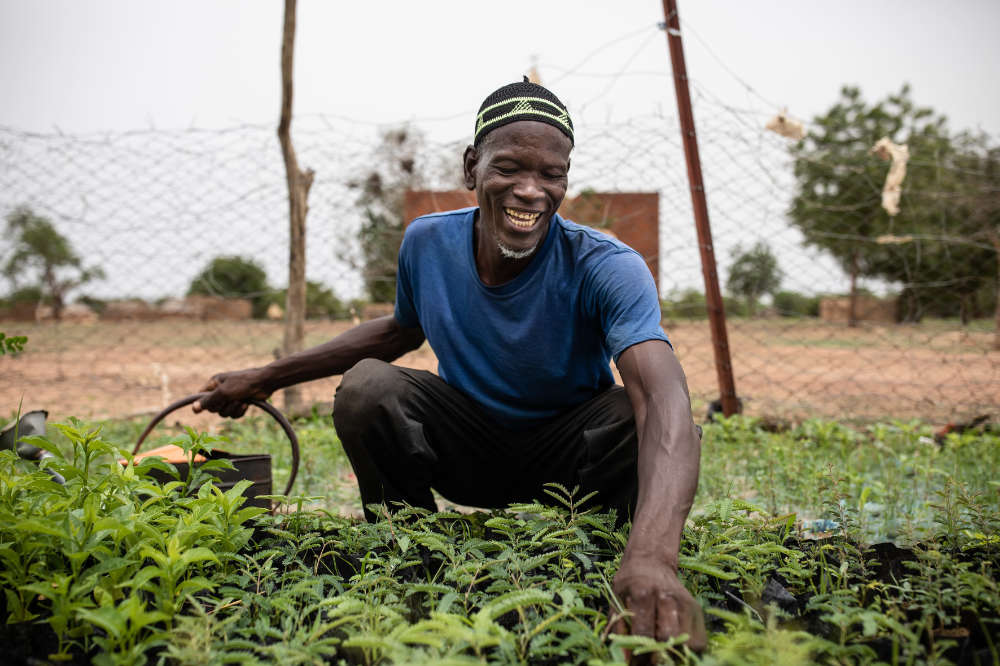 Subscribe
Stay up to date on World Hunger Day and The Hunger Project by joining our newsletter.