This campaign is powered by many committed volunteers, to keep costs minimal. We don't have any advertising spend, so need people power to make it a success! Together, we can end hunger.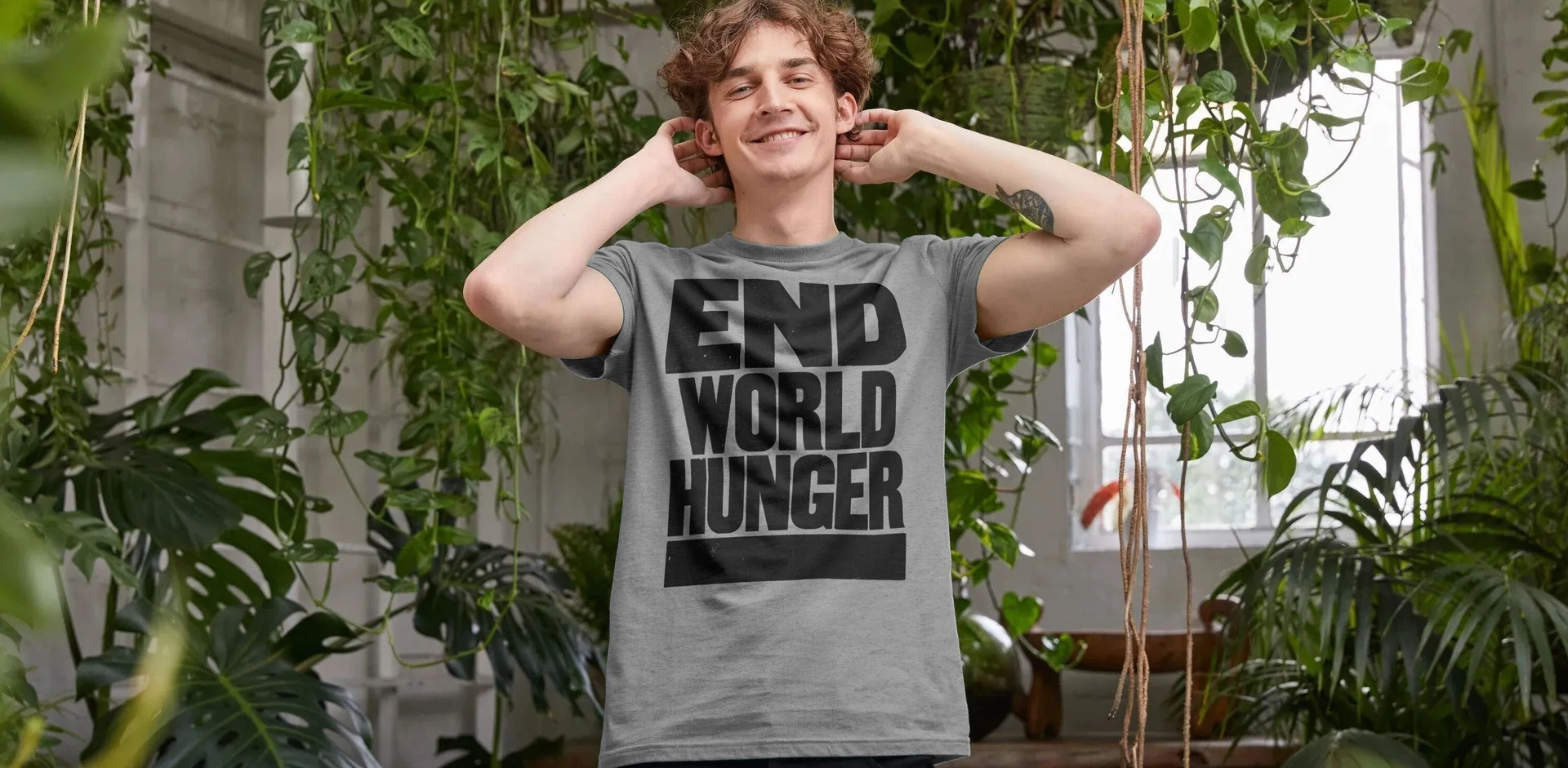 Support World Hunger Day by shopping our certified 'End World Hunger' organic cotton t-shirts and tote-bags, exclusively designed by renowned British artist Anthony Burrill. Anthony combines simplicity with craft skills and powerful, positive messages.
We're inspired, are you?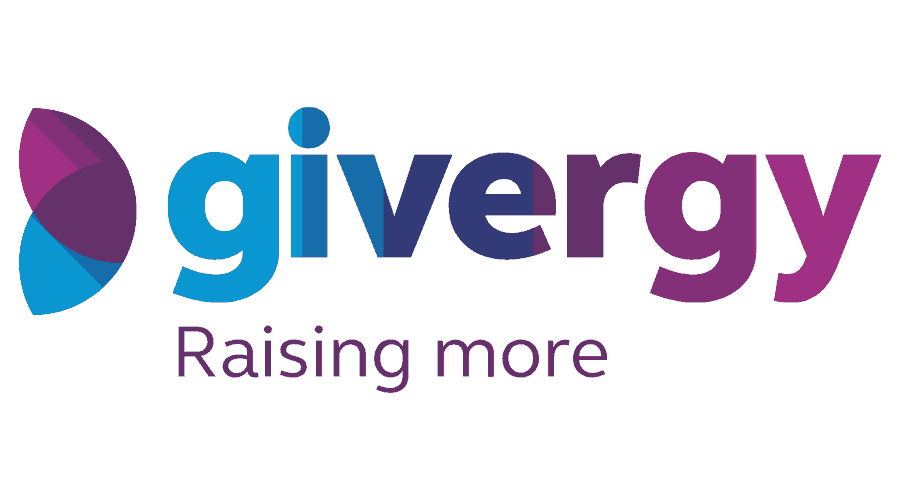 What if we told you, that you could experience a holiday of a lifetime to one of our Programme Countries, experience a tasting menu from a Michelin star chef or own an 'End World Hunger' exclusive print, all whilst raising money to end world hunger?⁠ If you like the sound of these amazing experiences and auction items, look no further!
The auction bidding opens at 9:00 (BST), Thursday 25 May and closes on the 21:00 (BST), Sunday 4 June.⁠ Good luck and get bidding! ⁠Please note, some prizes will be UK-based only, however this will be stated in their description.
Toolkits.
Whether you'll be hosting a Sustainable Supper yourself, or taking action as part of your business, we've got the toolkit for you! We've developed some digital assets to help you, so download them today and be inspired.
Guide To Food Sustainability
The Yellow Sticker Cook Off.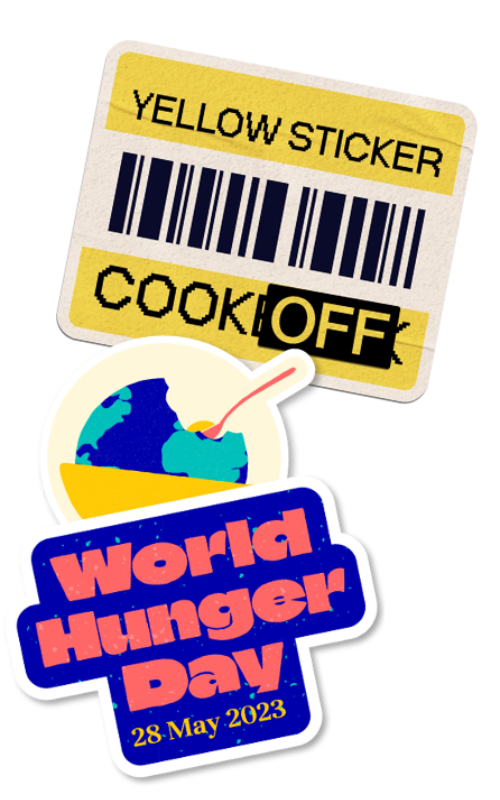 Based in the UK? Why not join us for The Yellow Sticker Cook Off, in collaboration with The Yellow Sticker Cookbook – the reactive cookbook that takes the stress and improvisation out of relying on the reduced section.
Simply head down to your local supermarket, go straight to the reduced section, and try to find the best meal in the deals on the shelf. Use The Yellow Sticker Cookbook to give you a helping hand if you need it. Then, cook up a storm at home and post your creations using #YellowStickerCookOff #WorldHungerDay.
And more!
Download our templates for social posts, posters, email signatures and more.